On September 11, 2017, the 40th China (Shanghai) international furniture fair was held at hongqiao national convention and exhibition center. At the big party in the furniture industry, dechang's electric lifting table shocked the exhibitors.
Electric lifting table, fast lifting technology, from initial to upper limit, only a few seconds. Static, steady, fast, electric lifting table can be ready for you in a moment to the next working state. Dechang electric lifting table is specially designed for office workers.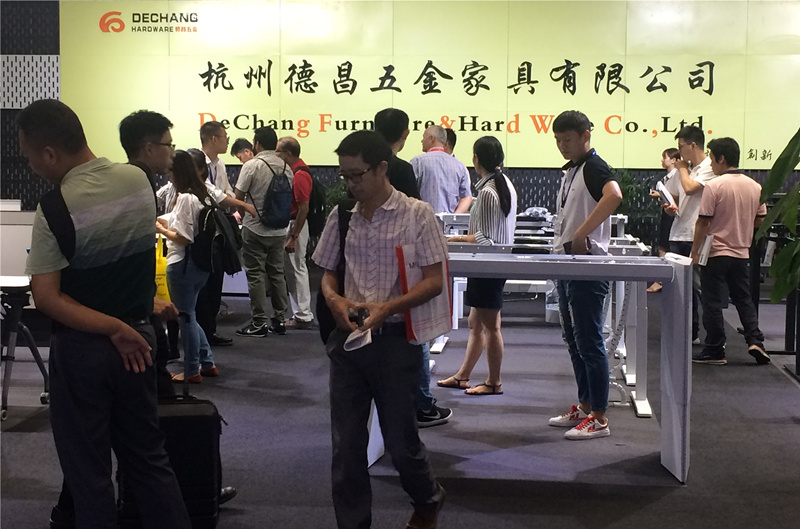 They say that the office is a great place for inspiration and a great stage for self-worth. However, working in an office, we are basically sitting! Studies show that sitting is a healthy killer. Sticking to the same posture for a long time is a heavy burden on the body, and there are all kinds of problems. Long-term sitting not only causes damage to the organs, but also causes muscle degeneration, resulting in leg disorders, upper body diseases, back injuries, etc., such as: lumbar fat accumulation; Periarthritis of shoulder and cervical spondylosis; Lumbar disc herniation.
Whether office furniture is comfortable, the key is to design good or bad. Every piece of furniture of dechang is designed with ergonomic design. Besides the structure of human body, the fine work is made to make users feel more comfortable when using it.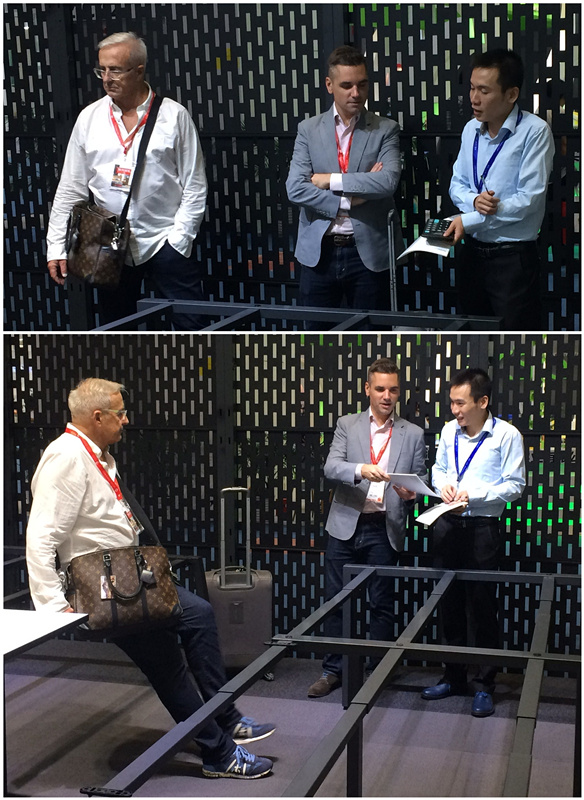 At the exhibition hall, the exhibitors are more realistic and more intuitive to experience the charm of the electric lifting table.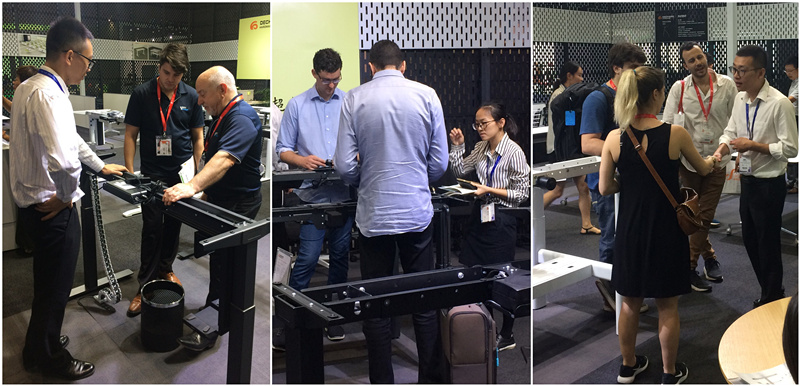 Quiet lift is more intimate. Silent motor, less than 47 decibels, lift and smooth, instantly in place.
One click is more convenient. LED display screen, high technology, with memory height storage, convenient and convenient.
The three damping is more stable. Reinforced table body, three - stage damping lifting column.
T-shaped support is more stable. Simple design, uniform force, strong embedded installation.
Hardwork is more durable. Adjustable foot pads, even on uneven ground, can maintain levels.
Dechang's electric lifting table, standing in a new position, is a great place for the exhibition. Dechang, let technology change your life; Let your health embrace your work.